About Us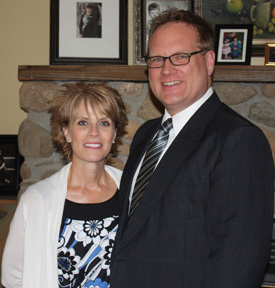 Let us introduce ourselves!
We are Jon and Val Erickson.
We started cleaning carpets and upholstery in 1991. Since then we have cleaned literally thousands of carpets and pieces of furniture, every style, fabric, and condition.
We believe in continuous education and certification, both for us and our employees. It takes a special breed to keep up on the latest trends in our industry while still honoring the older, time-proven methods. We are always ready to learn new techniques, try new tools, and meet other quality-minded cleaners.
This is what we do.
We have won the "Angie's List Super-Service Award" for the last ten years straight, which means a consistent "A" rating throughout the year from our clients. We have also won the coveted "Honor Roll Award" which places us in the top 2% of all companies. We thank all of our past clients that have placed us there. We appreciate it when you notice our hard work and dedication..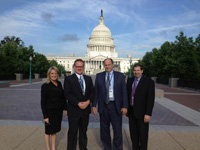 We were awarded Small Business of the Year 2011 for the River Heights Chamber of Commerce. In June of 2012, we were honored in Washington D.C. by the United States Chamber of Commerce.
We live our lives on principle. One of those principles is that our livelihood should be something that we love doing and that we can be passionate about. We run an honest, reputable company with no hidden fees or gimmicks. We see carpet cleaning as a craft to be mastered, not as a cheap, unskilled labor.
The people performing the cleaning are the most important element in its outcome. This is another principle we live by. We never send out untrained, unskilled laborers to complete a job. Each employee is trained extensively by Jon. Over time, they master the craft of cleaning, chemistry, and customer service. We use every worthwhile method and customize our techniques to your unique needs and budget.
The top carpet retailers in town refer their customers to us. You can trust that we will deliver the results you are looking for and that we will clean according to the industry standards.
Jon or Val Erickson would love to answer any questions you may have. 651-221-0747